ambiguity, bittersweet;;
i'm sure there are times in everyones' lives in which they feel lost and don't know what path they should go on.  it's just funny how life is. it's funny how you can feel like you have so many friends and be the center of attention and then the next moment you can feel like you really have no true friends at all. it's funny how something you wanted to do for...
1 tag
The King 2 Hearts
ehehehe so I guess I'll do another little drama review after watching The King 2 Hearts because it's been the best drama I've seen in a while. I also watched In Time With You and a couple other Korean movies in the past month but this drama just gives me so many feelings and is so entertaining at the same time.  The drama premise doesn't seem too extraordinary; Lee Jae...
5 tags
"Happiness is like a butterfly; the more you chase it, the more it will elude..."
3 tags
June 5, 2012
Since it was graduation yesterday, I would be posting a picture/paragraph writing about the end of my high school career, but that can wait until later. Anyways, since it's summer, I'm rewatching this favorite show of mine called Summerland that came out in 2004, starring stars like Zac Efron and Jesse McCartney in their younger days. LOL It only ran for 2 seasons before it got...
Senior Exemption Week!
plans. May 29, 2012 -woke up early to do my early morning jog/walk -went back to sleep -alicia picked me up with jessie, we went to ihop -last bio get-together <3 -went home, did nothing all day, quite great May 30, 2012 -go to school -get senior exit form release/graduation tickets -get nhs seal thing -check in for fourth period -go shopping with angela! -go back to school for...
last real day of school.
I know this is going to be a cliche post about how the last day of school is so bittersweet, the sadness of leaving everyone and the final end of high school.  But I thought to look forward to the future instead. Holy crap, I've been reading through all my yearbooks today, looking at the memories that I've so long forgotten. Alicia Li. Kaili Yang. Sheryl Li. Jessie Zhou. Angela Xin. ...
basically our relationship...
Angela: You take a nap when you get home?
Me: Of course I do, what else would I do with the extra two hours of my time? I haven't done homework in years.
Angela: WOW, that is brand new information! I know you don't do homework, is this news or something?
Me: Shut up, usually when you call me, i'm climbing a tree or doing some crazy shit.
Angela: Yeah, you're probably climbing the Himalayas or something. At least, you know its exercise!
Me: LOL hell yes!
Angela: Also, whenever I call you, I'm always hearing like sex noises or something in the back seat.
Me: When I'm calling you, all I hear are studying noises.
Angela: ...
Me...
Me: Also, I was having fun with hot men.
Angela: I was having fun with my homework.
Anonymous asked: where would you want to work right now, if you could? what job would you recommend?
ode to the most unphotogenic person on planet...
me.
thoughts.
I have no clue what day this is of my 365, omg this is such a fail. I guess this blog will just serve the purpose of listening to my rambling thoughts.  I think if you think too much about it, life is so damn hard. There are never-ending obstacles always needing to be overcome. After worrying about getting into college, you have to do well, form connections, make friends, and get involved to get...
April 28, 2012
Maybe all asians do look the same… So I'm starting to watch Lie to Me right now, when I had a sudden epiphany. I thought the main character was Park Shin Hye, when in reality, it was Yoon Eun Hye. LOL maybe I'm blind, but I cannot tell those two actresses apart.     Maybe it's all the plastic surgery that people joke are making all korean actresses look eerily similar....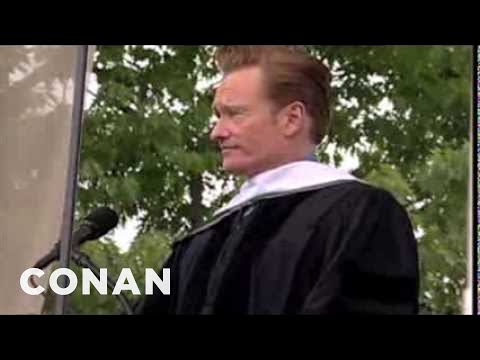 February 14, 2012
So today is Valentine's Day, which is not really that important. The only thing I really like about valentine's day is getting free chocolate and candy.  Angela: So Kaili just reminded me that today is also known as Single Awareness Day.  Me: LOL, yeah like I haven't heard that one before. Angela: I actually don't really feel bad about not having a Valentine. I'd...
February 8, 2012
Yayyy, so nothing much has happened these past few days, except school and work and tv.  I honestly love TV so much now; it's my life. On the way home from school today, Izzy and I talked about tv shows that we watch so i'm considering starting -how i met your mother -new girl -season 3 of grey's as well as catching up to vampire diairies can i just rant about gossip...
February 4, 2012
So I haven't actually updated a real post in two weeks, so basically here's what I've done in the past time span of my life:  -do the minimal amount of homework needed to do well in school -hang out with betty every single friday night and go shopping as well to celebrate our single-ness  -go to Natasha's eighteenth bday dinner (how did we get so old?) -go shopping with...
Everyone knows the road to hell is paved with good...
February 1, 2012
So it is finally February. Oh why can't we have a massive snow week like we did last year? Then I can finally finish catching up on gossip girl and start watching Vampire Diaries. I'll update more later on my life. LOL but for now, here's a screenshot of yesterday's dungeon game. Hells yes Berserker/M.V.P (:
2 tags
LOL WTH
HOLY FUDGE lol i'm watching gossip girl and hilary duff is guest starring and shes kissing another girl and they're having a threesome MY CHILDHOOD IS RUINED.
January 19, 2012
I made stir-fry today! Also, I got my blood drawn today. The phlebotomist and I were talking about colleges (since I'm a senior and every adult has to ask) and I told him the schools' decisions I applied to regular decision would come out on April 1st and he was like "haha make sure they're not playing an April Fool's joke by accepting you!" Gee thanks, play...
January 18, 2012
I got my concurrent english book today! LOL and I'm studying for bio (or attempting to) right now.  "Attractive individuals tend to pass along traits to their offspring, leading to the dominance of these traits in a species over time."  Taken out of context, but okay… I'm waiting for it. 
1 tag
January 17, 2012
Whoever wanted a boyfriend for happiness obviously never had Godiva chocolates.  Anyways, as I'm munching on chocolates and reading the Valentine's Day Godiva brochure (LLOL can you say fatass), I am attempting to read government, which is failing miserably. Oh well, at least the chapter is pretty short. Today was an average day once again, sorry for the lack of interesting events...
Watch
January 16, 2012 Soooo, interesting weekend. And the best thing is we don't have school today! Well, I have to go to a doctor's appointment soon and finish Gossip Girl 2.22 so I'll just post this for now. LOL only on tumblr, and it's really blurry. I think I forgot to turn HDR on. Also, this one is the only one that sounds mildly passable LOL.
I'd take another chance, Take a fall, take a...
So...
Bleh, senior year is not as great as people say it is. Sure, it's not bad, but I thought it would be better. Also, I still care about my grades even though they don't really matter anymore, but I'd rather go out and have fun. Betty and I were supposed to go out and "party like no other Asian had ever had before." LOL Actually, this post is more of a reminder of how...
January 12, 2012
So today was a rather interesting day… -so I thought I had a lot of hw today, but it figures that I actually did most of it -but I have a crapload of hw to do this weekend and busy weekend :D -during bio, alicia, natasha, daniel and I spammed and group messaged pictures of attractive humans to each other -I also fangirled with tahera and jessie over such attractive males such as chace...
January 8, 2012
So after watching 28 episodes of Gossip Girl in three days… So I started watching Gossip Girl on Thursday night and now I am amazingly addicted. I've been asked numerous times to start watching it in the past several years, but I never really did/had a chance to. Since it's second semester senior year, what better way to waste my time than to enjoy this. Even though the acting...
January 5, 2012
YAY, so my Rice App status finally says everything is complete :D I don't really have homework today except to study for quizzes (but senioritis, so whatever) so I can finally dungeon today :DD and watch more ellen LOL my, is it lovely to only have five periods in a day.
brownaspirer asked: I don't think I know you, but you have an interesting blog. You seem like a cool person so continue being you.
this new facebook...
timeline makes it really easy to stalk people and for people to stalk me  it tells me I joined facebook on January 12, 2008 and lists my friends' birthdates before that date LOL it also brings embarrassing and immature posts back up in one click how very interesting
January 4, 2012
Since nothing really interesting happened at school today, I guess I'll talk about my trip to Florida (Disney World and Universal) during winter break.  Anyways, it was a lotttt of fun and it was my second time going. The last time I went was 10 years ago when I was seven though, and much has changed, although most of it is still the same. It was super crowded, especially Magic Kingdom on...
Seven Stories
January 2, 2012
Okay, so it's time for another drama review! I finished Material Queen today (after much delay because of going on vacation), and I'd have to say the drama was good overall but not quite fantastic. Material Queen 2011-Taiwan "Because 'I love you' is the cheapest gift in the world. There is no certificate to prove that it's genuine. There is no warranty or repair service....